Our Board
The Ontario Professional Engineers Foundation for Education is governed by a working Board of Directors elected annually by its members. The directors guide the affairs of the Foundation with the principles of fairness, transparency, and accountability.
Our membership is comprised of past and current Councillors, Board and staff of Professional Engineers Ontario (PEO) and Ontario Society of Professional Engineers (OSPE). In 2014, the Foundation opened 36 additional member slots for representatives of the Chapters network of PEO; and in 2019, 14 more for gold medal winners.
---
Executive Committee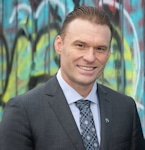 Arthur Sinclair, P.Eng.
President
Arthur is Chair of the East Toronto Chapter of the PEO. He is a municipal engineer with civil and electrical engineering degrees. He brings experience as a consultant, constructor, and client. Arthur is a project manager working on large infrastructure projects and a proactive mentor to students and younger engineers.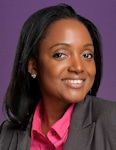 Réjeanne Aimey, P.Eng.
Vice-President
Réjeanne, an alumna of the University of Western Ontario, holds an MBA and has extensive experience in the automotive, nuclear, and tax consulting industries. She is a former treasurer and Past President of OSPE, OSPE's current representative at the CNE Association, and is a founding director at the newly formed Black Engineers of Canada.

Jonathan Hack, P.Eng.
Treasurer
Jonathan is the Executive Director, Applied Research, Innovation and Entrepreneurship at Centennial College. After an extensive career in the automotive industry with General Motors – both in Canada, and internationally – Jonathan led Bombardier's aerospace R&D efforts in the area of advanced aircraft interiors and cabin systems development. Jonathan has been active on the Ontario Society of Professional Engineers Board since 2013, in which he has served as Treasurer, lead of the Research and Innovation Task Force, President and Chair, and current Past Chair.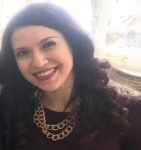 Ashley Gismondi
Secretary
Ashley joined PEO as the Enforcement and Outreach Officer in May 2016. She previously worked as the Hearings Analyst at the College of Physicians and Surgeons of Ontario, where she gained an understanding of administrative law, investigations and the policies and procedures that govern a self-regulating profession. Ashley holds an Honours B.A. in Sociology and Law & Society from York University, and a Masters in Public Administration from Queen's University.
Directors

Sue Tessier, P.Eng.
Past President
Currently a director of the Ontario Society of Professional Engineers (OSPE) and a metallurgical engineer with a 34 year career in the mining industry in northern Ontario, Sue brings experience serving on volunteer boards with a focus on fundraising and donations. Sue received an honorary doctorate in 2016, recognized as the first woman to graduate from Laurentian University's School of Engineering.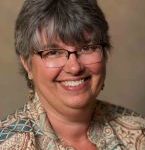 Sandra Ausma, PhD, P.Eng.
Sandra is a former Councillor-at-large with Professional Engineers Ontario. She is also a past director of the Ontario Society of Professional Engineers. Sandra recently retired after 15 years in a variety of roles within the Ontario Public Service.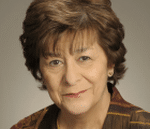 Márta Ecsedi, P.Eng., FEC
Márta is a civil engineer who retired after 31 years in the telecommunications industry. Márta has volunteered for many originations including the University of Toronto, PEO & OSPE, Youth in Motion and Havergal College. Márta was previously on Foundation Board and served as its President. She is pleased to be returning to the Board.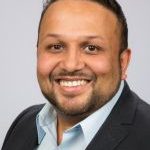 Baijul Shukla
Baijul is a business professional with over 15 years of experience in marketing strategy development, business planning and project management. As the Director of Member Services and Strategic Partners for the Ontario Society of Professional Engineers (OSPE), he strategically oversees all member services, programs and resources to maximize consumer engagement and revenue generation. With a keen understanding of analytics, project optimization and continuous program enhancement, Baijul ensures that all deliverables align with the organization's overall mission, values and priorities.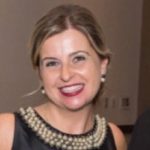 Valeria Mueller
Valeria is the current Director of Operations for Ontario Society of Professional Engineers (OSPE) and has been part of the OSPE team since 2002. She is responsible for managing the organizations Human Resources, Finances and IT Services. As a member of the Senior Management Team, Valeria works to create organizational and program budgets and contributes to the development and implementation of organizational strategies, policies and practices.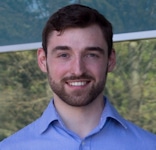 Nicholas Zannier
Nicholas is the 2020 gold medal member of the Foundation. A graduate in chemical engineering and biochemistry, Nicholas is fluently bilingual and proficient in numerous programming languages. He is currently working for XPS in Sudbury, and is pursuing licensing as a professional engineer.