In Memory
This page is dedicated to the memory of our members, volunteers and Directors who have passed away. Their hard work and dedication will not be forgotten.
---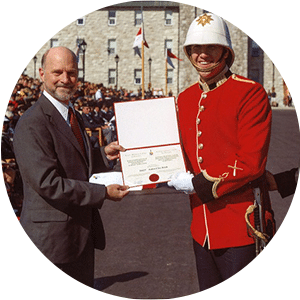 Steve Rose
Director, 2016 – 2017
Steve served on the Board of Directors of the Foundation in 2016-17 year. He volunteered to present many scholarships to student award winners at Queen's University and Royal Military College, serving an enthusiastic mentor and role model. Steve was a thoughtful and engaged member of the Board, and as the owner of his own engineering firm, he offered valuable guidance and perspective on the Foundation's operational concerns.
Steve passed away peacefully surrounded by family and friends on June 29, 2018. Here at the Foundation, we fondly remember his warm personality and many contributions.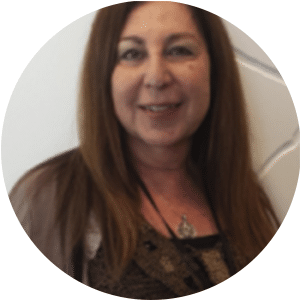 Rhonda Hall
Director, 2016 – 2017
Rhonda joined the Engineers Foundation as a member in 2015 and was elected to the Board of Directors in May 2016. She was dedicated to increasing the fundraising efforts of the Foundation so that engineering students could be afforded more scholarship monies to support their undergraduate education. Rhonda cared deeply about young people and was very generous with her time to mentor and support them.
She had a vision to expand the Foundation's student engagement efforts. She saw students and new P.Eng. applicants as the future leaders of the engineering profession. In her role as a Receptionist for Professional Engineers Ontario, Rhonda often spent additional time to educate and guide new Canadians through the license application process. Rhonda passed away November 5, 2017. The Foundation will greatly miss her enthusiasm and zeal for life.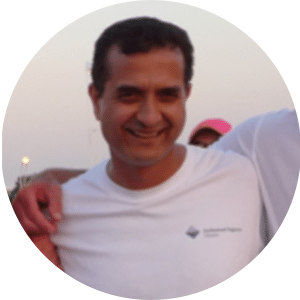 Manoj Choudhary
Member, 2010 – 2015
A member of the Foundation since 2010, Manoj Choudhary lead a career that was very committed to the success of engineering students and graduates. He worked at PEO in the roles of Student Liaison Coordinator and Manager Pre-licensing and EIT Programs. Previous to this, he was a Faculty member at DeVry Institute of Technology having graduated in Industrial Systems Engineering at the University of Alberta and obtaining a Masters in Engineering at the University of Toronto. Manoj passed away on November 8, 2015. He will be greatly missed by all of us at the Foundation.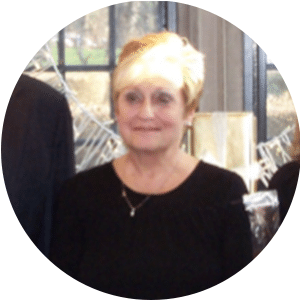 Brenda Caplan
Secretary, 1997 – 2005
Brenda Caplan served the Engineers Foundation as a member, a past director and most notably as Secretary between 1997-2005. She held the role of Secretary for the Foundation while also serving as the Executive Assistant to the President and Registrar of Professional Engineers Ontario (PEO). Taking her role with the Foundation very seriously, Brenda kept the administration of its work on track, including recruiting new members. Brenda passed away on June 5, 2015.
Brenda cared deeply for the engineering profession, its students and engineers. She easily adopted the role of the profession's #1 cheerleader. For the Foundation, she was a dynamic advocate always looking for ways to improve its awareness and fundraising. As Brenda personally knew pretty much every engineer in Ontario who volunteered their time to the profession, she undoubtedly asked all of them at some point to make a personal donation. Brenda was not shy to reach out and make people feel included. For the many volunteer hours that she gave of her own time, the Foundation has been able to help many engineering students through scholarships and awards. She will be sorely missed.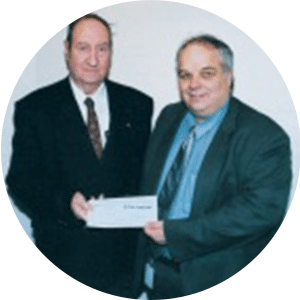 Derek Wilson (left)
President, 2003 – 2006 | Secretary, 2006 – 2007 | Director, 2002 – 2010
Derek Wilson was a dedicated Foundation volunteer, serving not only as a long-time Board member, President and Secretary, but also volunteering as author of its newsletter. One of his many passions was including word problems in each issue that would stimulate our thinking and keep us on our toes. Derek also took great pride in the engineering profession. As a professional engineer for over 55 years, he contributed greatly to society with his engineering company and volunteer time. Derek passed away on June 23, 2013. Derek's wife and daughters chose to honour him by encouraging family, friends and colleagues to make donations to the Engineers Foundation. We remember well his spirit as it continues to nurture the minds of future engineers.