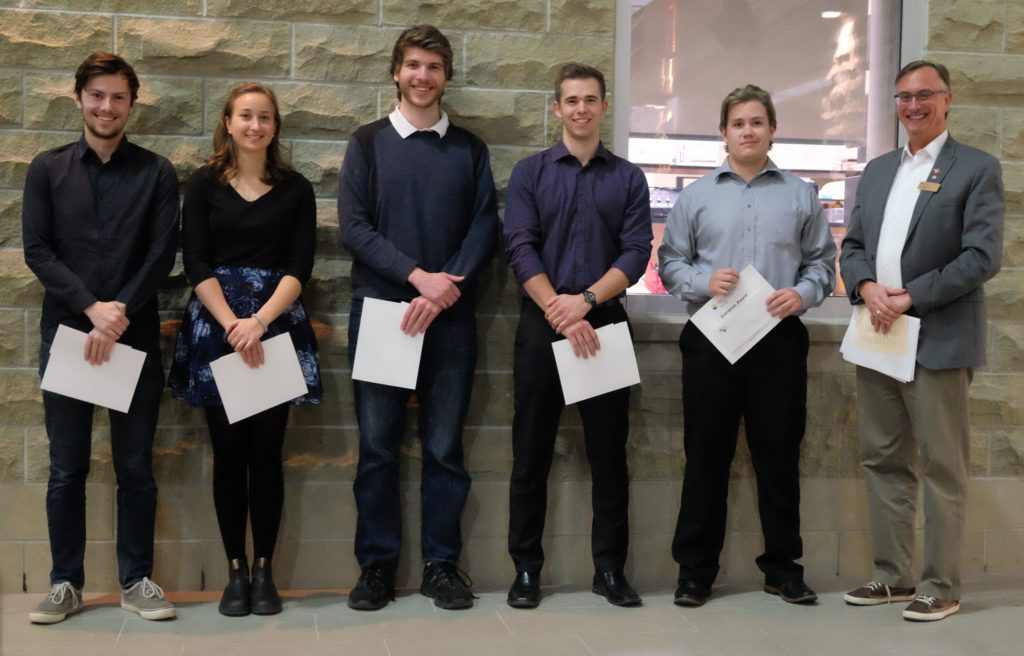 Each year, the Engineers Foundation provides $153,000 in
scholarship funding to 15 accredited engineering programs in
Ontario. Our scholarship winners are selected not just for high
marks, but also for their leadership excellence, community
service, and innovation. These awards demonstrate the
commitment of the Ontario engineering profession to its future
leaders and to professional excellence.
Scholarship recipients are selected by the faculty or awards
office at each school. Students interested in applying should
contact their university for more information.
30 Entrance Scholarships a year, valued at $1,500 each, are awarded to one male student and one female student at each university-level accredited engineering program in Ontario. Recipients must have attained high academic standing in their final year of high school and also be well-rounded students exhibiting characteristics of leadership.
Undergraduate Scholarship
72 Undergraduate Scholarships a year, valued at $1,500 each, are awarded to students in upper years of study at accredited engineering schools in Ontario. Recipients must exhibit demonstrated leadership ability through non-academic activities while maintaining high academic marks.
Gold Medal for Academic Achievement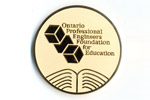 Each year, the Foundation awards 15 Gold Medals, to the student at each school who achieves the highest academic standing in his or her graduating class.
Leaders for the Future Award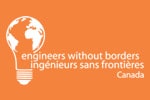 The Leaders for the Future Award recognizes outstanding engineering students who have also shown dedicated service through a volunteer placement with Engineers Without Borders (EWB).
To be eligible for this $2,000 scholarship, students must be enrolled in a university-level, CAEB-accredited Ontario engineering program and have completed an overseas junior fellowship with EWB. Recipients must be outstanding leaders in their school or community with a demonstrated commitment to community service. Applicants must submit an essay supporting their qualifications and interest. 
Learn More About Our Awards: