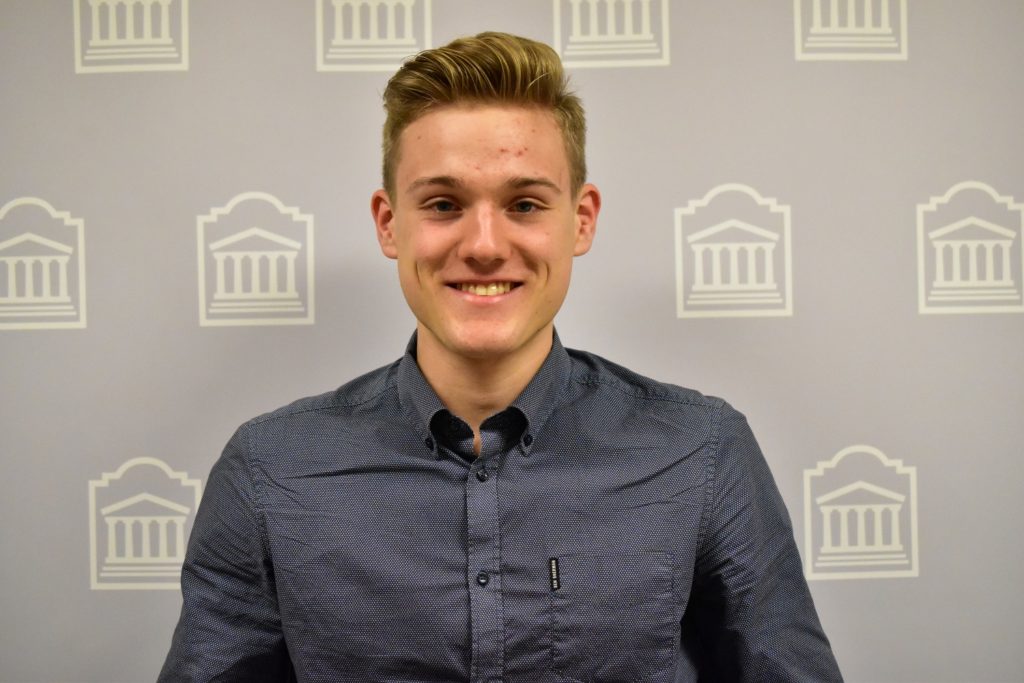 Joshua O'Reilly
2018 Undergraduate Scholarship
Fourth year student at University of Ottawa, specializing in Mechanical Engineering
Joshua O'Reilly always had a knack for mathematics and science, noting the time he built a Rube Goldberg machine in high school. Seeing how engineering allows creative minds to improve the quality of life for society, he chose to pursue a career in the field. At the University of Ottawa, he is the Co-Founder and Technical Captain of uOttawa Bionics, and has led his team in designing a rehabilitative hip exoskeleton. He sees engineering as a fun way to make an impact on the world.
O'Reilly felt immense relief when he received the Undergraduate Scholarship. While completing his work placement in Germany, he was not sure he would make enough to pay for the upcoming semester. The scholarship relieved the financial stress he felt so he could focus on the work, which was extremely enjoyable. O'Reilly also appreciated the recognition of the award, stating, "I'm doing well in my program and I'm standing out enough to receive this award… it was something I was really proud of."
In Germany, O'Reilly and his team worked on an new type of automation system that makes work less dangerous for workers. He is extremely proud of this project and hopes to make similar contributions in the future. His dream is to one day work on projects such as getting to Mars or developing autonomous robots. He plans to become licensed, stating, "Engineering is very hard. Becoming a professional engineer is the validation of years of rigorous studying. It's assuring the world that I have acquired the knowledge and skills necessary to be a competent engineer. It's almost a badge of honor, and a sign of professionalism and integrity. Like an order of knights, but for makers and geeks."
By way of advice to students entering his degree program, he says, "figure out what lifestyle you need to live and don't let your classes absorb every second of your life."