Our Board
The Ontario Professional Engineers Foundation for Education is governed by a working Board of Directors elected annually by its members. The directors guide the affairs of the Foundation with the principles of fairness, transparency, and accountability.
Our membership is comprised of past and current Councillors, Board and staff of Professional Engineers Ontario (PEO) and Ontario Society of Professional Engineers (OSPE). In 2014, the Foundation opened 36 additional member slots for representatives of the Chapters network of PEO; and in 2019, 14 more for gold medal winners.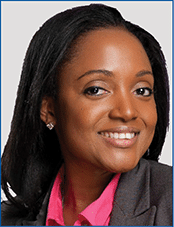 Réjeanne Aimey, MBA, P.Eng. – President
Réjeanne is a licensed Professional Engineer (mechanical) with extensive experience in the automotive, nuclear, and tax consulting industries in Ontario. She understands the inner workings and inter-connectedness of engineered/business systems, how we (humans) interact with them, and how to best optimize them for the benefit of all.
A tireless volunteer, she is a Past President of the Ontario Society of Professional Engineers, and she is also a founding director of Black Engineers of Canada.
Réjeanne holds an MBA, is an alumna of the University of Western Ontario, and is a strong advocate of STE(A)M; Equity, Diversity, and Inclusion; and loves opportunities to demonstrate how the diverse constitution of people and those in the engineering profession can contribute to economic prosperity and a better society for all.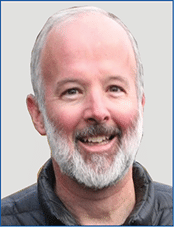 Bruce Matthews, P.Eng. – Vice President
Bruce has a diverse career spanning 30+ years that includes an engineering practice plus senior management roles and board service at a broad range of regulatory and other not-for-profit organizations. He has established a reputation as an outcome-oriented collaborator and consensus builder who employs both strategic and analytical thinking to achieve results reflecting excellence in all facets of not-for-profit operations. He is a champion of excellence – ensuring the consistent application of good practices, always with a view to continuous improvement.
When he's not working, Bruce is an avid traveller, having set foot on every continent and either crossing or approaching both polar circles.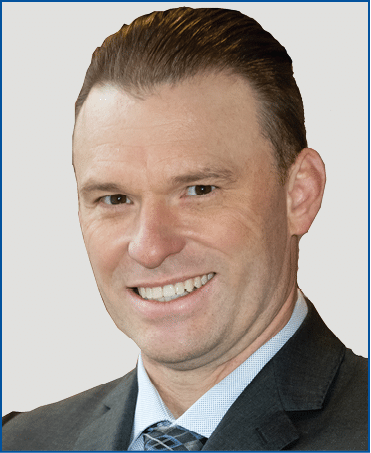 Arthur Sinclair, P.Eng. – Past President
Arthur is a Senior Project Manager in Capital Works Delivery at Toronto Water, where he currently manages the city's watermain rehabilitation program. He is a licensed professional engineer with degrees in civil and electrical engineering from the University of Ottawa. Arthur started his engineering career in consulting engineering working on planning, designing and constructing interdisciplinary municipal infrastructure projects.
Arthur also teaches watermain design at the Ontario Good Roads Association, runs the occasional marathon and sometimes dabbles in stand-up comedy.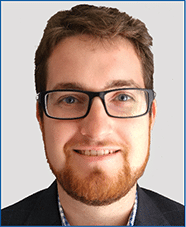 Nicholas Burgwin, M.A.Sc., P.Eng. – Treasurer
Prior to joining Toronto Metropolitan University as its Manager of Innovation and Commercialization, Nicholas co-founded the start-up company Fibos Inc. based on his research on fiber-optic sensors with Dr. Xijia Gu. Fibos' focus was cybersecurity services for small businesses.
Nicholas became a licensed professional engineer in 2015 and completed a Master of Applied Science in electrical engineering in 2016. He has worked in industry as an electronics/hardware designer in the aerospace, consumer electronics and medical industries.
A strong supporter of the education of future engineers, Nicholas joined the Foundation board in 2022. He also volunteers with the Ontario Society of Professional Engineers (OSPE), VEX, and Formula Bharat.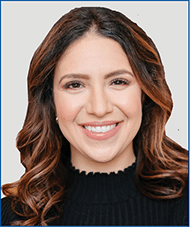 Ashley Gismondi, MPA – Secretary
Ashleyis the Project Manager of the Project Management Office at Professional Engineers Ontario (PEO). Ashley previously worked at the College of Physicians and Surgeons of Ontario, where she gained an understanding of administrative law, investigations and the policies and procedures that govern a self-regulating profession. Ashley holds a master's degree in public administration from Queen's University and received a Certificate in Project Management from the University of Toronto's School of Continuing Studies.
Ashley was appointed to the Board of Directors in 2019. She has assisted in the development of the Foundation's communication strategy and was elected to the role of Secretary in 2021. She currently lives in Toronto with her daughter and her dog.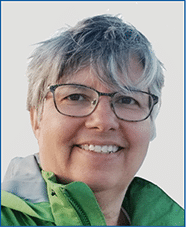 Sandra Ausma, Ph.D., P.Eng.
In addition to serving on the Foundation board and chairing the Foundation's fundraising committee, Sandra is also a director of the Ontario Society of Professional Engineers. Sandra has also served two terms as an elected councillor with Professional Engineers Ontario.
Sandra is an avid gardener and each spring holds a perennial plant sale. To date, she has raised over $2,800 through her plant sales, all of which she has donated to the Foundation!
Sandra has over 30 years of experience working in a variety of sectors including academic research, consulting engineering, policy development and government. Retiring in 2018 from the Ontario public sector after 15 years of service with both the Ministry of Natural Resources and Forestry and the Ministry of Environment and Climate Change, Sandra remains active and engaged through volunteering for her profession and running several small on-line businesses from her home in Parry Sound.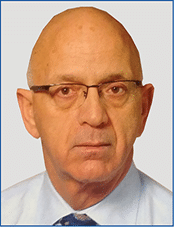 Bill De Angelis, MBA, P.Eng.
With a broad base of public and private sector experience, Bill has an appreciation of the challenges facing engineers in general, and of those facing new engineers that are entering the workforce today. Bill spends a lot of time with young engineers in his current role at Metrolinx, coaching and mentoring as he believes he has an obligation to give back to the vocation that has afforded him a fulfilling career.
As a volunteer, Bill has given a tremendous amount of time to the Water Environment Association of Ontario (WEAO) and Consulting Engineers of Ontario (now ACEC-Ontario). At both organizations, he was a committee member, director and ultimately served as WEAO's president and ACEC-Ontario's chair. Bill joined the Foundation board in 2023.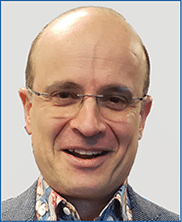 Jamie Gerson, MBA, P.Eng.
Jamie completed both his Bachelor of Applied Science and an MBA from the University of Toronto. His career spans more than 30 years in engineering, sales and marketing. Jamie has been with the Ontario Society of Professional Engineers (OSPE) since 2015. Jamie's current role at OSPE is Senior Membership Sales Associate where he's focused on building relationships with Ontario's engineering community.
Jamie and his wife Marilyn Spink (also a licenced professional engineer) live in Etobicoke and have three sons; two of whom are currently pursuing engineering degrees. While not doing all things engineering, Jamie enjoys swimming, jogging, biking and other activities trying to delay the impact of Father Time! Jamie's volunteer activities surround his passions for engineering, physical fitness, family and friends!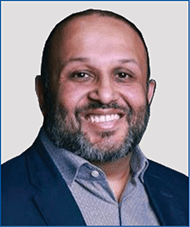 When Baijul joined the board in 2020, the Foundation gained a team-oriented business professional with experience in marketing strategy development, business planning, project management and budget management. With a preference to lead by example, he is driven by passion, accountability, integrity and success. Baijul also serves on the board of the Markham Stouffville Hospital.
As the Vice President, Member Experience & Corporate Strategy at the Ontario Society of Professional Engineers (OSPE), Baijul ensures that all deliverables align with the organization's overall mission, values and priorities.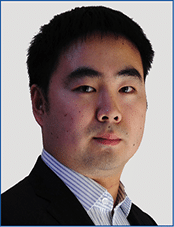 Oliver is a bilingual professional engineer with a wide range of experience in R&D, infrastructure projects, not-for-profit management, program implementation and operations. As a board member of his local PEO chapter and the past chair of OSPE's Infrastructure Task Force, Oliver is very familiar with these two engineering organizations, as well as their mandates and responsibilities. Oliver is also a board director of the American Concrete Institute (ACI) Ontario Chapter and is currently completing a certificate for not-for-profit leadership from the University of Toronto.
Oliver currently works for CEMATRIX Canada as its technical sales for the Ontario region.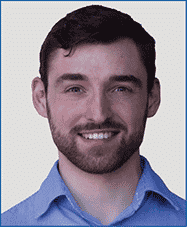 Nicholas graduated in 2019 with a degree in chemical engineering. As he graduated top of his engineering class from Laurentian University, Nicholas was the recipient of the Foundation's gold medal. In addition, Nicholas received three undergraduate student research awards from the Natural Science and Engineering Research Council of Canada.
Nicholas is now an EIT working in the fields of process control, simulation, and modelling. In the past, he has developed computer applications for project management and fieldwork performance. His focus now is on developing computational and machine learning models to simulate industrial processes and identify areas for improvement and emission reduction.
Nicholas lives in Sudbury and enjoys and enjoys mountain biking and woodworking.